..

.peaceful, tranquil !
Welcome to Iolani
The Property
Guest Cottage

Haiku Area

Nearby Beaches

Rates and Details
Contact Us
Iolani Estate occupies a large two acre parcel of land, sitting on the edge of Maliko Gulch. This is the lowest section of Haiku (out of the rain band) and just a couple of minutes from Hookipa Beach. The grounds are beautifully landscaped with hundreds of trees and plants. A clay tennis court is available for guest use.
It is truly a tropical oasis!

Note: owner main house and a garage building are on the same property. Each has their own private area.
A small orchard offers fruit for the guests to enjoy.

A clay tennis court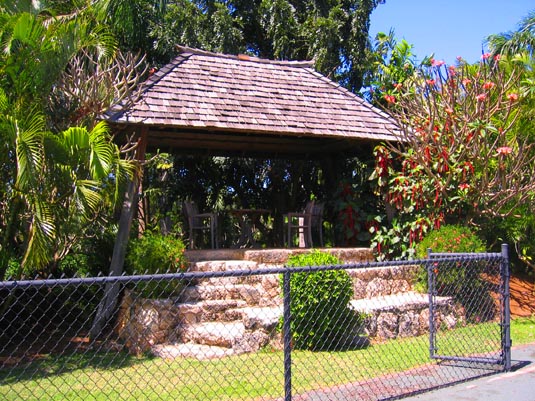 The "viewing stand" for the tennis court
Tennis viewing shelter

Tree lined drive

Majestic royal palms